The Solid Oak Design journey began life as a passionate desire to create the right piece of high-quality furniture with excellent craftsmanship that is made to last. As a fully qualified carpenter with the world at my fingertips, I set out working the usual joinery jobs and learnt my trade in action, carving out a career for myself.
In my spare time, I focused on creating bespoke pieces of furniture for friends and family which I enjoyed doing. After a while, there was a lot of interest in my spare-time work, and I had to create more which lead to an increase of sales. Over the next couple of years, it expanded from a spare time money earner to growing into a fully equipped full-time workshop dedicated to my creations!
The first premises I worked from was an old barn in the picturesque village of Hooton Pagnell which the assistance of my friends and family who allowed me the use of the barn to start this new adventure. It was an exciting time for me, and after awhile business was booming, so it became clear that a more significant premises was due….and that's when we found it. Our destination was set in the village of Sprotbrough, and an incredible choice it turned out to be! With a beautiful local area for inspirational views, we moved into our new workshop with double the size of our original space.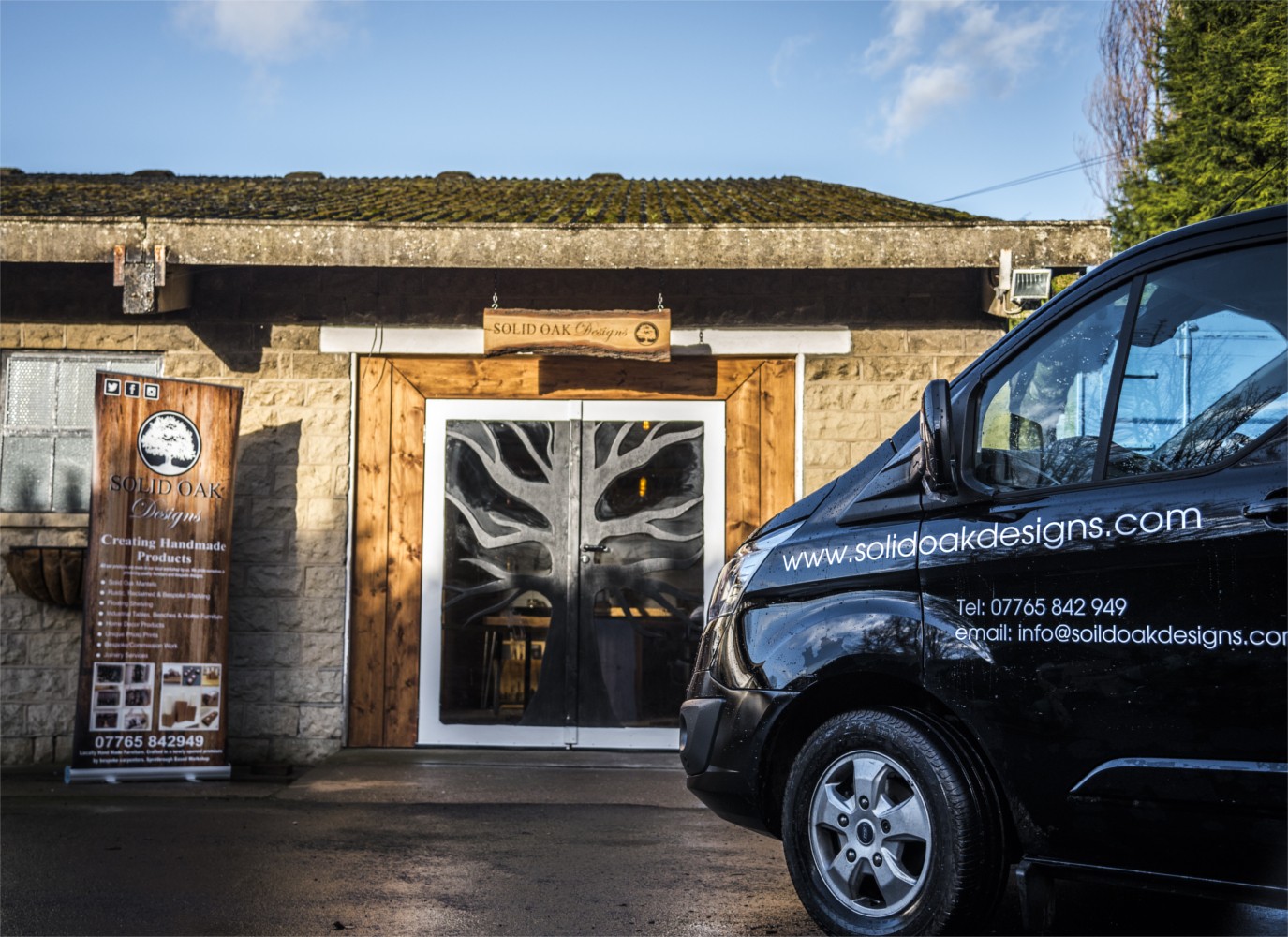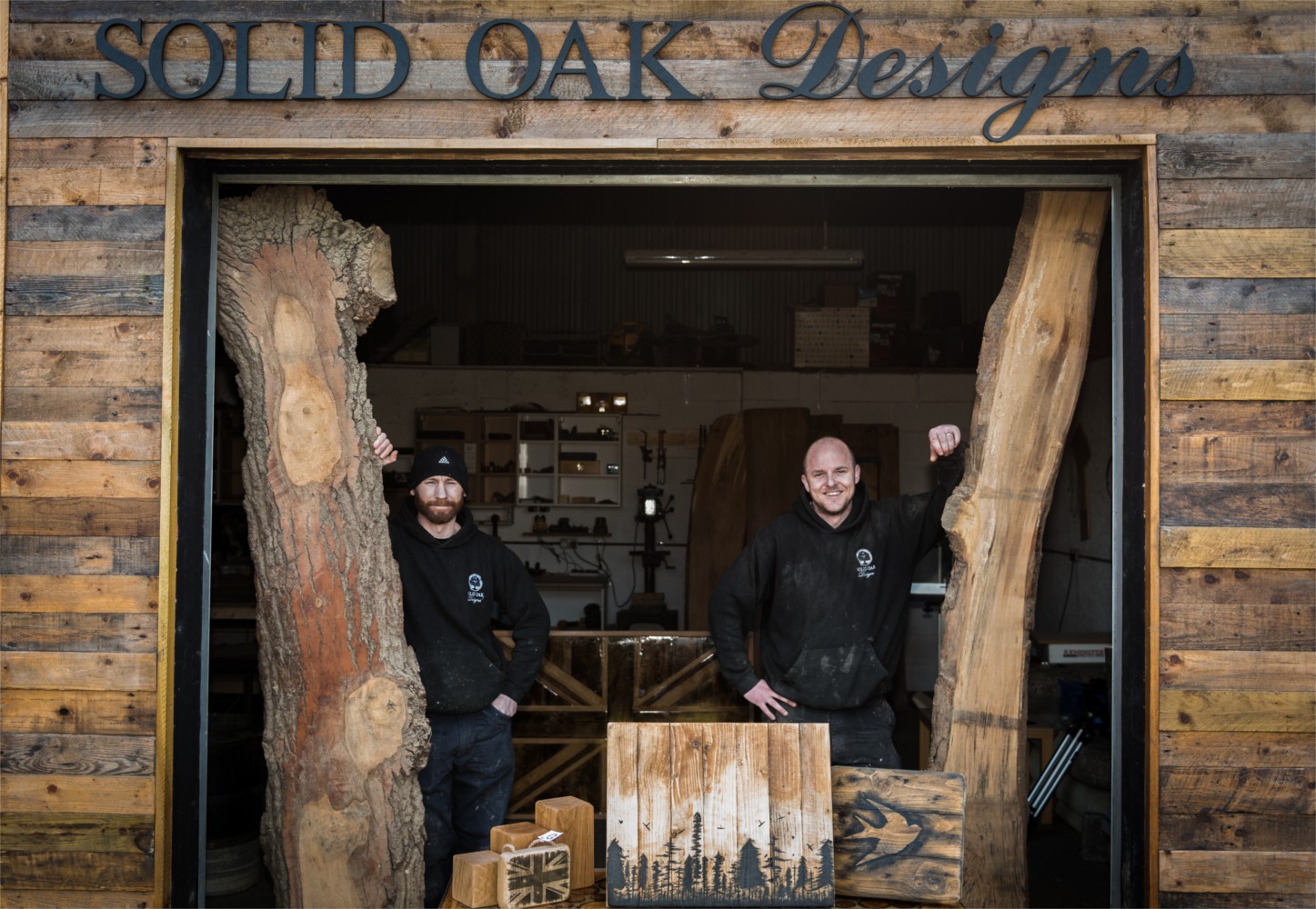 So our journey reached our current destination, and we continued to seek the passion of our craft in creating bespoke pieces of furniture with superb artistry and durable designs built to last.
As we have branched outwards and blossomed, our range of products has bloomed, benefiting from our growth. As a sapling, we mostly worked on a commision basis with a couple of oak shelves and mantels as standard whereas today we have a wide variety of solid oak mantels and floating shelves, industrial shelving and full ranges of oak furniture including table, benches, and coffee tables as well as our home decor products.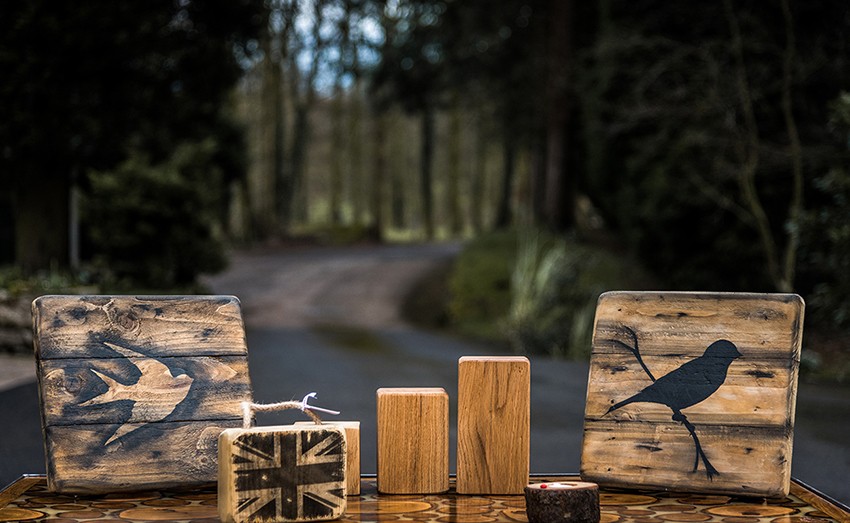 One of our newest product ranges which have taken everyone by storm is the brainchild of my wonderful wife Holly: our rustic photo prints. We are one of the few companies we know that offer these genuinely unique prints.
Today, although our business has grown, it still stands proudly with the same attention to detail and quality that we have always maintained. We believe that we have nurtured our passion and our craft has matured into a tremendous red oak within its own right. We are so confident in the workmanship of our products that we provide a full quality guarantee!