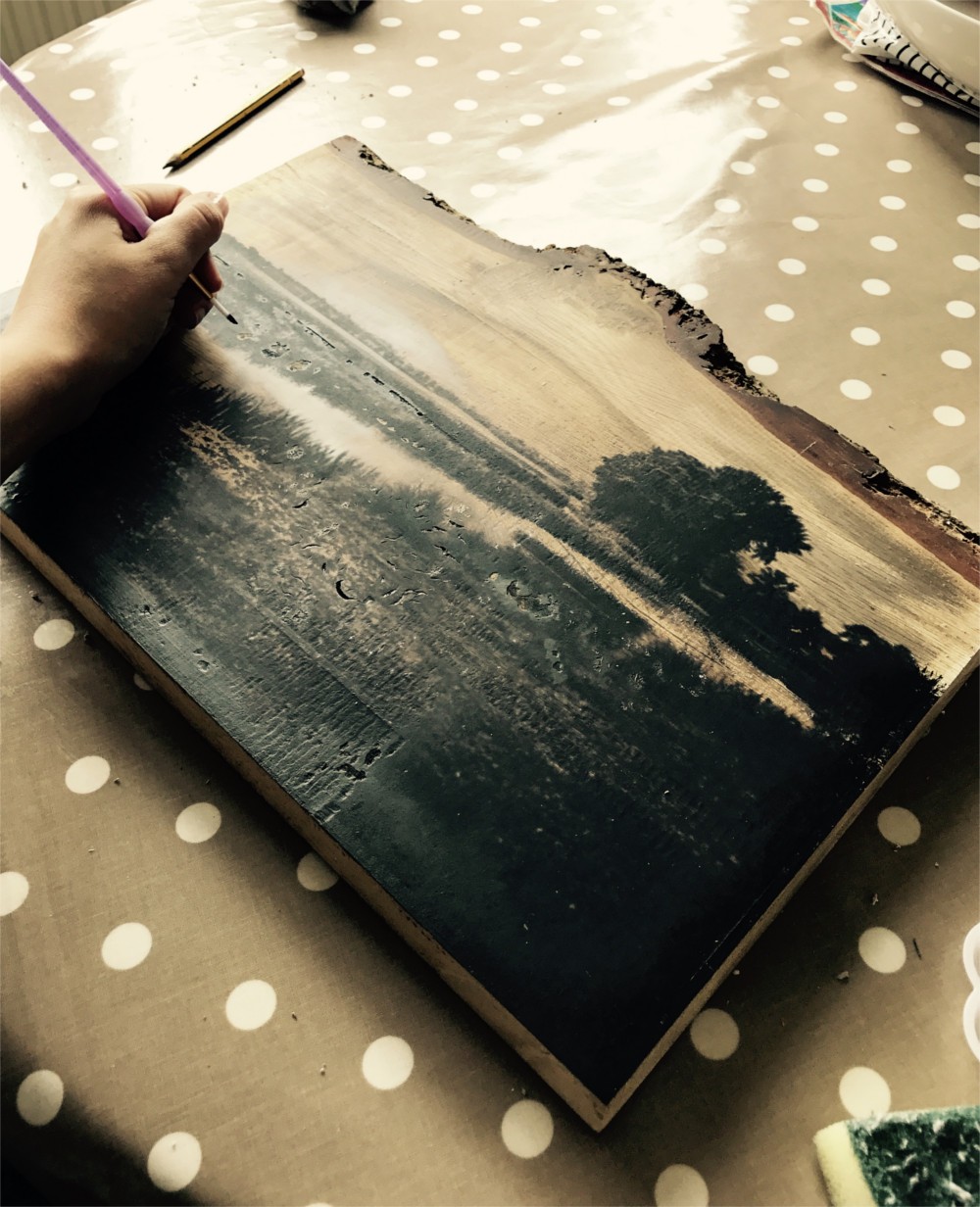 Here at Solid oak designs, we specialise at taking your personal photos and combine them onto beautiful pieces of wood, turning them into something a little bit different with a rustic kind of charm.
We create one of a kind art pieces and memorabilia using reclaimed wood up-cycled from our working village workshop, taking natural characteristics of the wood and incorporating them into the one of a kind pieces.
These prints are all entirely handmade from start to finish by us, and take a lot of attention to detail, time and care. No printing machinery involved, just a lot of practice to perfect our specialised process. All our products are finished being hand painted using acrylic and sealed with a medium gloss varnish to really make images 'pop', stand out, for added protection, and to allow the beautiful wood texture to show in the surface through the print. I always finish the back of the pieces with danish oil to make the natural wood colours and grain enhanced.
Each piece will have slight variation of wood grain, knots and markings and can be seen through photos to give our rustic effect.
Your photos and pictures once sent will be changed to black and white, I edit them all changing the contrast, black point and exposure to give the most definition to your pictures, to make them stand out and give the best most striking effect once transferred to the wood.
Each wood print is unique and no two prints will look precisely alike.
All our prints can also be engraved.